On October 30, 2013, Sony Computer Entertainment declared the release date of the PS4, which was a long-awaited console by Sony. Finally, consumers had access to the console after much anticipation.
The PS4 FAT edition became available on November 15, 2013, in North America and November 29, 2013, in Europe, South America, and Australia. Its launch in Japan was on February 22, 2014.
According to Andrew House, president, and group CEO of Sony Computer Entertainment Inc., "We are excited to provide gamers with a next-generation gaming experience through the release of PlayStation 4."
A brief introduction to PlayStation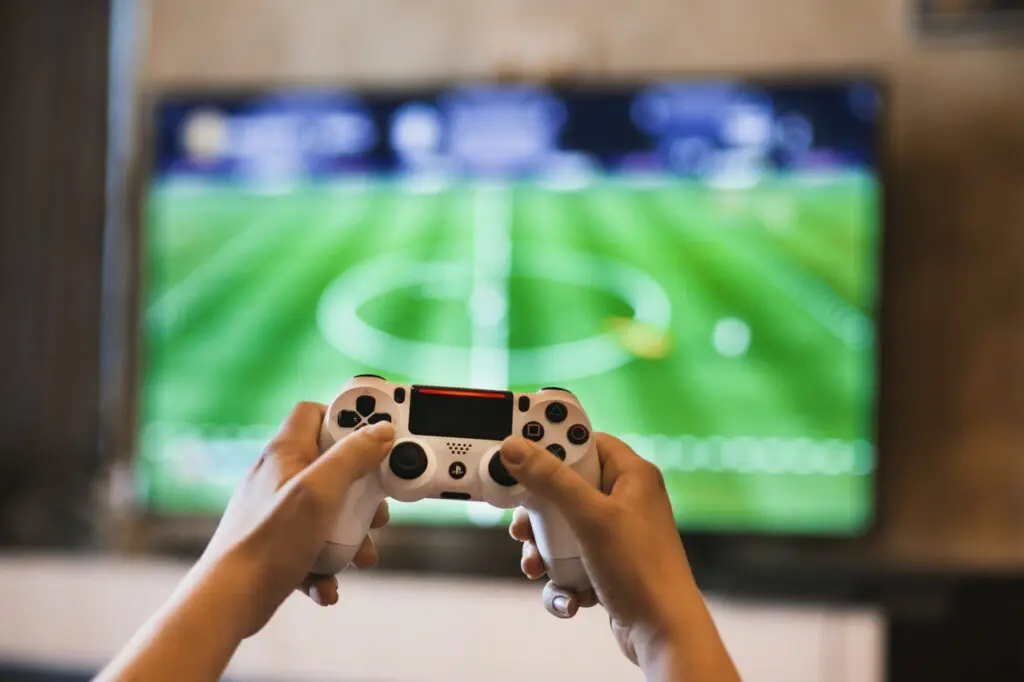 Sony created PlayStation, a video game console that has become one of the world's most loved consoles. It was initially launched in Japan on December 3, 1994, and later in North America on September 9, 1995.
PlayStation is known for being the first video game console ever to sell over 100 million units, and it has had a significant impact on the gaming industry, popularizing genres such as action-adventure, role-playing, and racing games.
There are a variety of games available on PlayStation, ranging from first-person shooters to role-playing games, and it's home to popular gaming franchises like Uncharted, God of War, and Horizon Zero Dawn. If you're looking for a great gaming experience, PlayStation is the console for you.
The PlayStation was a revolution in gaming, thanks to its 3D graphics, CD-ROM compatibility, and 32-bit processor. It quickly became one of the most popular consoles of all time.
PlayStation 2 was released on 4th March 2000, built on the success of its predecessor, and became the best-selling console of all time, selling over 155 million units worldwide. PlayStation 3, released on November 17, 2006, introduced cutting-edge features such as Blu-ray Disc support and a powerful Cell processor.
When did the ps4 slim come out?
The PlayStation 4 Slim was released on September 15, 2016. It is a revision of the original PlayStation 4 console with a smaller form factor and lower power consumption.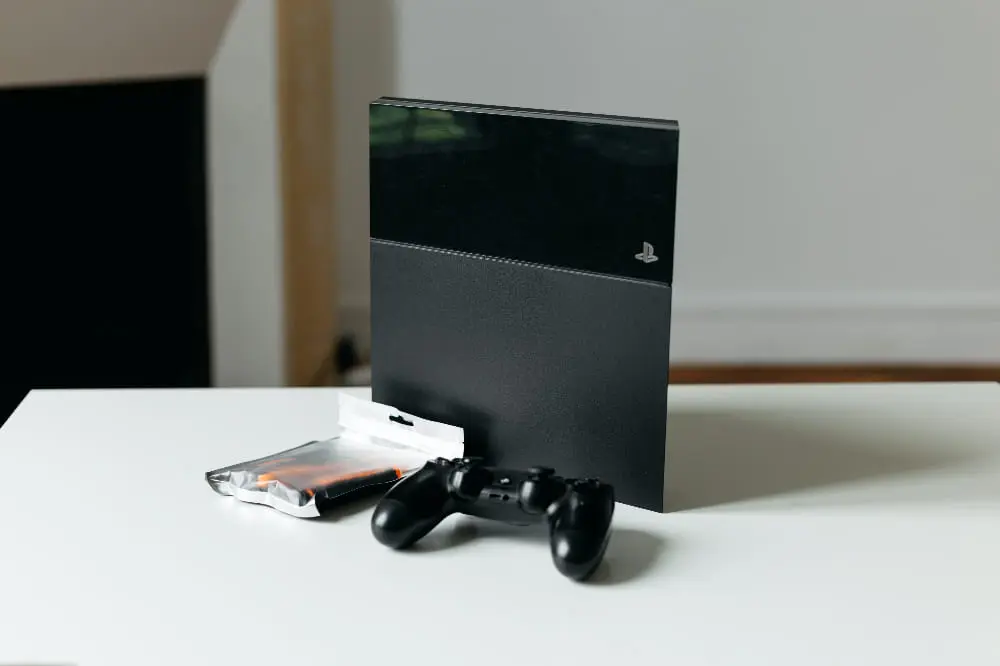 The Slim model is 10% lighter and uses 8% less energy than the original PS4. It also includes a slightly upgraded processor, which provides a small performance boost for gaming and other tasks.
The Slim model was initially available in two versions:
A 500 GB model for $299, and a 1 TB model for $399.
A special "Uncharted 4" bundle was also released, including a copy of the game and a 500 GB PS4 Slim for $299.
The PS4 Slim has been generally well-received, with critics praising its small size and improved efficiency.
If you're looking for a great PlayStation 4 console at a lower price, the PS4 Slim is a great option. However, if you want to get the most out of your PlayStation gaming experience, you may want to consider the PlayStation 4 Pro.
Key features of PlayStation 4 slim
Dimensions
10 inches x 11 inches x 1.5 inches
Weight
4.6 pounds
Processor
CPU: Eight-core X86 AMD Jaguar
GPU:1.84 T-FLOPS, AMD Radeon Graphics Core Next Engine
Memory
8GB GDDR5 RAM
Hard Drive
Built-in, 1TB HDD (earlier models were 500GB)
AV Output
HDMI out
I/O Output
2x SuperSpeed USB 3.0
Communication
Ethernet, Bluetooth 2.1, dual-band Wi-Fi
Controller
DualShock 4 (redesign)
VR Compatible
Yes (sold separately)
4k Output
No
HDR
Yes
UHD Blu-ray
No
Playstation Camera Compatible
Yes (sold separately)
When did the PS4 Pro come out?
PlayStation 4 Pro was released on November 10, 2016. PlayStation 4 Pro is an updated version of the PlayStation 4 console, designed to deliver enhanced performance and 4K resolution gaming.
PlayStation 4 Pro is powered by a new, more powerful AMD Polaris GPU and features a higher CPU clock speed and increased memory bandwidth. PlayStation 4 Pro also supports HDR gaming and content playback, giving owners of compatible TVs a richer, more vibrant gaming experience.
If you're looking for the ultimate PlayStation 4 gaming experience, PlayStation 4 Pro is your console. With enhanced performance and stunning 4K visuals, PlayStation 4 Pro offers gamers the best possible experience on Sony's flagship console.
Plus, with a PS4 Pro and a 4K TV, you can experience your games in breathtaking Ultra HD resolution. Whether playing the latest blockbuster game or streaming your favorite show, PlayStation 4 Pro offers unmatched performance and detail. So if you're serious about gaming, Sony's premium console is the only way to play.
Key features of PlayStation 4 Pro
Dimensions
2.17 inches × 12.9 inches × 11.6 inches
Weight
7.3 pounds
Processor
Single-chip custom processor
CPU: x86-64 AMD "Jaguar", 8 cores
GPU: 4.20 T-FLOPS, AMD Radeon™ based graphics engine
Memory
8GB GDDR5 RAM
Hard Drive
1TB
AV Output
HDMI out port (supports 4K/HDR)
DIGITAL OUT (OPTICAL) port
I/O Output
Super-Speed USB (USB 3.1 Gen1) port × 3
AUX port × 1
Communication
Ethernet (10BASE-T, 100BASE-TX, 1000BASE-T)×1
IEEE 802.11 a/b/g/n/ac
Bluetooth® 4.0 (LE)
Controller
DualShock 4
VR Compatible
Yes (sold separately)
4k Output
Yes
HDR
Yes
UHD Blu-ray
No
Playstation Camera Compatible
Yes (sold separately)
Frequently Asked Questions:
Additional Contents: