Reportedly, Facebook Messenger had over 3 billion monthly active users and approximately 2 billion daily active users by the end of 2022.
So, it's safe to say that a significant portion of them may encounter issues or glitches from time to time. Once such an issue is the "this person is unavailable on Messenger" notice, you can no longer message the person until the associated issue is resolved.
As per Facebook's developer page, this notification is categorized under the permission error, mirroring the commonly encountered "message unavailable" problem on the Messenger app.
The picture below illustrates the "person unavailable on Messenger" notice on the Messenger app.

Sometimes you might encounter this notice instead "This person is not contactable on Messenger." Many users have reported encountering the person's uncontactable notice after the user most likely blocked them on Facebook.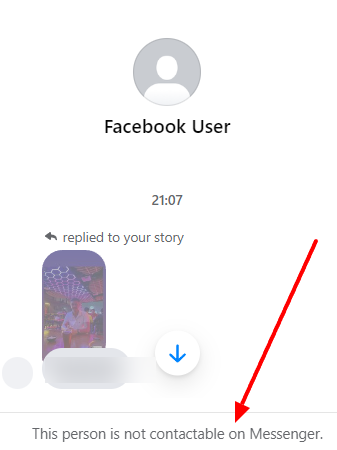 Before delving into troubleshooting for this problem, let's examine the potential causes for this notification to appear on your Messenger.
What does the "this person is unavailable on messenger" Notice mean?
"This person is not available on messenger" clearly indicates the person you are trying to message is not currently not on Facebook Messenger or is signed out. This could be because they have decided to deactivate their account, facing a temporary ban from the platform, or opted to block your account.
Here is a compilation of common reasons why you might come across the person unavailable on Messenger notification:
The person has blocked you.
You have blocked the person.
The person has deactivated their Facebook account.
Facebook has suspended the person's account.
The person's profile is set to private.
The person has deleted their Facebook account.
The person does not have the Messenger app installed on their phone.
How to fix this person is unavailable on messenger error?
Social media platforms can sometimes experience technical issues. If you suspect it's due to an app bug or server outages, wait for a while, then restart the Messenger app and attempt to check the chat after some time.
If the problem persists, follow these steps to troubleshoot the issue.
1. Check if the person has blocked you
If someone blocks you on Facebook, you may see the 'this person is not available on Messenger' notice in the Messenger app.
To ensure you have been blocked, you can look for several signs.
When you are blocked, the person will not appear on your Facebook friend list.
You will receive a "content not found" message when attempting to check their profile.
In addition, you will not be able to invite them to Facebook groups, can't see their posts, send them a friend request, or view their profile picture.
If you can view their profile and posts but can't message them, it means you've been blocked explicitly on Messenger.
Another way to see if someone has blocked you is by checking a shared memory in the past; it might appear in your News Feed.
Look for posts related to the person or a specific event that could trigger a memory.
Type a relevant keyword from memory into the search bar. For instance, if the person shared a memory of a trip to Paris, enter "Paris" into the search bar.
While browsing the memories, try clicking on the person's username. The person may have blocked you if you cannot click on their username.
Note: Unfortunately, if the person has blocked you, you can no longer message them, and the unavailable notice will stay until they decide to unblock you. In that case, you can try reaching them via other social media platforms, phone, or email when possible.
2. Make sure you haven't blocked the person
Blocking someone on Facebook affects both parties. Whether you initiated the block or not, it prevents you from messaging them and can cause the "this person is unavailable on Messenger" problem.
Solution: Check if you have blocked the recipient and unblock them (in case you blocked them)
Open Facebook Messenger and navigate to the chat with the individual.
Click on the chat name to bring up the chat control men.
Scroll to the bottom and check under the "Privacy and Support" section.
If you notice an "unblock" option, this means that you are currently blocking the user.
If you see the opposite (a "block" option), you have not blocked the user and can leave it as is.
You can also review your blocked contacts list to confirm the person is not listed there.
Go to Facebook > then go to Settings & Privacy by clicking on the arrow pointing down in the top right corner of the screen.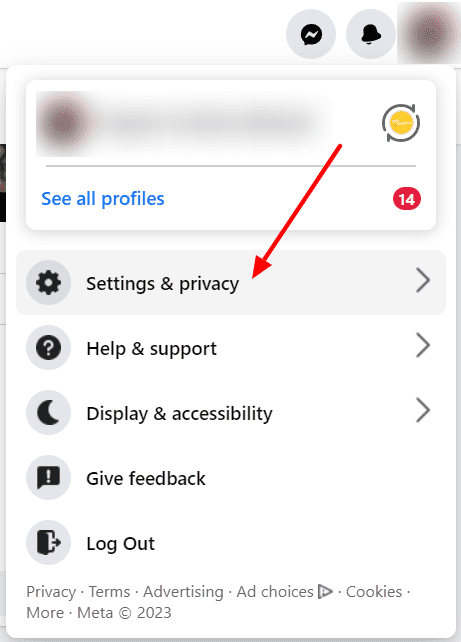 Next, you need to select Blocking under Settings.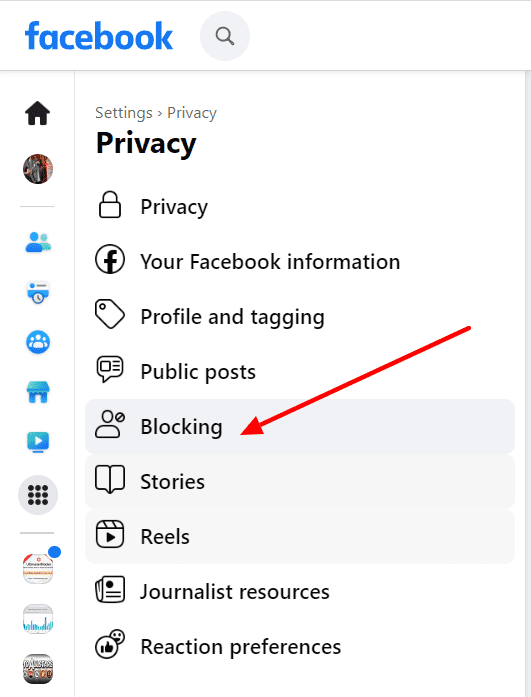 Then, find the Block Users option, click Edit, and you will see a list of blocked people.

If the recipient is blocked, click the Unblock button next to their name to unblock the desired person within the blocked list.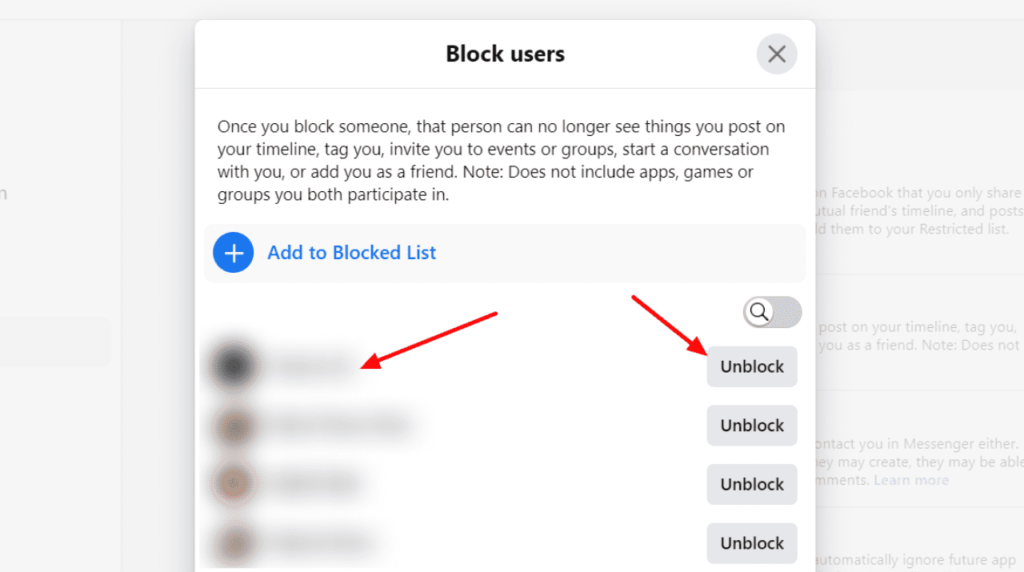 3. Check if the user has deactivated their account
If you have confirmed that you haven't blocked the recipient you are trying to message, the user may have chosen to deactivate their account for security or personal reasons.
To confirm this, check their profile picture or try to tag them in one of your posts.
When a Facebook account is deactivated, their name will still appear on your friend list but with a blank profile picture. You won't be able to like or comment on their posts or tag them in your posts and photos.
Messenger should also have a blank profile image after an account is deactivated. Neither can you see their last seen status.
When a user deactivates their profile, you can do nothing except wait for them to reactivate it. Once they reactivate their Facebook profile, you should no longer receive the error message and can continue to chat with them.
4. They may have updated their privacy settings
Facebook offers users control over who can communicate with them. If the recipient has set their privacy settings to "only allow communication with friends," and you are not on their friend list, you may not be able to send them a message.
Check if you're Facebook friends with the recipient. If not, send them a friend request. If they accept, and the "unavailable on Messenger" notice disappears, it likely results from updated privacy settings.
Aside from that, there are no clear indicators of updated privacy settings. You can ask one of their friends to confirm if the person's account is still active. If their friend can communicate with them but you can't, the person has likely restricted strangers from contacting them.
You can't message them unless they adjust their privacy settings or you become Facebook friends. If you changed the settings, you'll need to either undo this privacy setting or add the person to your Facebook friend list.
5. Facebook might have banned the user account
Facebook holds the authority to ban any account that does not follow its community guidelines.
Facebook typically suspends accounts for specific reasons like spamming, posting violent, adult content, or hate speech. Multiple reports from other Facebook users can also result in a temporary ban on the account.
So, how can you determine if Facebook has banned someone? Here are a couple of tips:
Try to remember if the user has posted explicate content recently.
Do the users seem to be provocative?
Do you remember the user spamming lately, be it comments or posts?
Did the user account seem legit? If it was something like a dummy account, Facebook might catch the user for some fake and violent activities.
If any of these behaviors match the user's account, there's a possibility it's banned or temporarily restricted, potentially causing the "this person is unavailable on Messenger" message.
Unfortunately, you can't influence Facebook's account bans, so your option is to contact the person through alternative means.
6. Person has set their status to "invisible"
When you see this notice, the person you're messaging might have set their status to "Invisible," allowing them to use Facebook without appearing online in the Messenger app, including to you. Meanwhile, they can carry on with their interactions discreetly while seeming offline or unavailable.
This feature highlights Facebook's commitment to giving users flexibility in managing their availability and interactions on Messenger, facilitating private conversations.
There's no way to know if a person has opted for this. You can check other chats if you are getting the same notice for all chats. Suppose all chats have the same issue, which indicates an application-level or server problem in Messenger.
7. Technical issue with the Messenger app
A poor internet connection or app's technical glitches can also prevent the app from functioning properly and cause unexpected outcomes.
Step 1: Clear the app cache and restart it
Most temporary app bugs can be fixed by clearing the app cache and then restarting the app. Clearing the cache will greatly reduce the chances of encountering bugs in the Messenger app.
To clear your app data and cache on Android, go to your phone settings > then open app management > find and select Facebook messenger > go to storage control > tap on clear cache and clear app data.
For iPhone (steps are similar for iOS devices): go to the "settings" app > scroll down and tap on "general" > then tap on "iPhone Storage" > locate the messenger app, and tap on it > then select offload app or delete the app.
After clearing the cache & app data, restart the app, sign in to the messenger app again, and see if that helps remove that "person is unavailable" notice on the messenger app.
Step 2: Update the Messenger app
Regular app updates from developers often include various bug fixes and improvements, and they may resolve this issue if it is recognized as caused by a software bug. Keeping your apps updated to the latest version is always recommended to ensure optimal performance and minimize potential issues.
Based on your device's OS, you can visit the Google Play Store or App Store to see if there's an app update available for Messenger. If you notice an available app update, don't hesitate to update the app.

After updating the messenger app, open it and see if you can message the person.
Step 3: Try sending messages from the Facebook web
If you believe this error is due to an app bug, you can use the Facebook web version, which operates independently from your device's software.
Simply log in to your Facebook account via a web browser and try sending a message to the person who triggered the "person is not available" message on the Messenger app.
Many users have reported success sending messages on Facebook even when facing issues with the Messenger app. It's worth a try to see if it resolves the problem.
Step 4: Try Facebook Lite
Using Facebook Lite to try to message a person when you can't reach them via Facebook Messenger is still unpopular. Facebook Lite is packed with essential features on the platform.
The lite version has the native messenger system and thus does not require an additional messenger app for direct & group conversations.
You can install Facebook Lite on your phone (only for Android users) and see if you get the same notice as on Messenger.
8. Check your internet connection strength
Make sure your internet connection strength is good. If the Facebook messenger app does not get enough bandwidth to operate, you might encounter person is not available on messenger notice.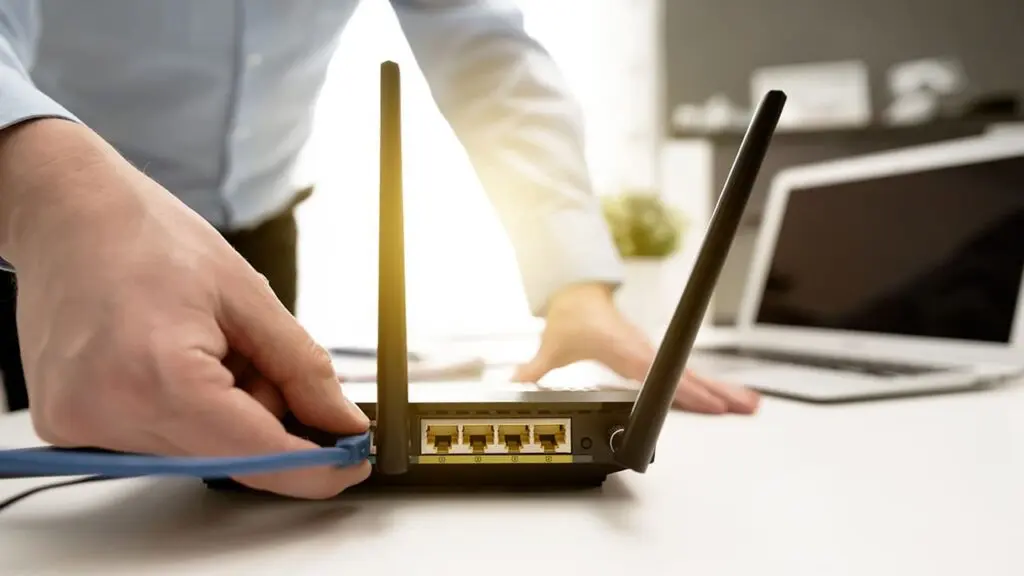 You can perform an internet speed test to see your internet performance. If you are on a mobile network, switch to a WiFi network and vice versa to see if that helps disappear the user unavailable notice.
You can try sending a message to another person on Messenger to see if that works.
9. Contact with the Facebook support team
If none of the above fixes can help, then you can contact Facebook support and let them know where the "person unavailable on messenger" notice can kick in.
To reach out to Facebook, you can email them at their basic support email address: support@fb.com. They can see if your issue is caused by an application bug too.
If you don't find any response from them, you can reach out to disabled@fb.com which is mainly dedicated to supporting users when they lose access to their accounts.
Additional contents: