Many Windows users have found the Elara app is causing various system errors. According to them, the elara application is preventing them from shutting down their PC or signing out from it.
Many people inquired about "ApntEX.exe", which they found in the task manager and confident that the process is a part of the Elara application.
If you have been facing the same, you are in the right place because we are going to talk about how to remove Elara app.
What is Elara app?
Elara app is a pre-installed touchpad driver-related program that usually comes with Dell, Toshiba, and Sony laptops. This application can only be found on laptops because its primary purpose is to sustain the functionality of a touchpad.
The developer of this application is a Japanese electronic company called Alps Electric Co. This company also provides various hardware components to Sony, Dell, and Toshiba.
The main process of this application runs in the background as Apntex.exe. You can find this executable file in a specific folder of the system drive, generally at this address C:\Program Files\Apoint2k\.
On the task manager, you can find it under the process tab.
Is the Elara app malware?
The main purpose of this app is to support the functionality of the touchpad driver. However, since this application is creating a weird shutdown/login-logout preventing the issue people tend to believe it is a virus.
Another reason is that this process runs in the background, there is no GUI interface for this application. So people often confuse about where this application came from and afraid of their laptop being infected.
Though, the original Elara app is not a virus and is mainly deployed to support the touchpad. There is still a possibility that the application is being injected or replaced by malware, which happens when you download the executable file from third-party resources.
So, it's necessary to recognize whether you are using the legit Elara app or malware.
With windows security enabled your PC will have better protection and keep you updated on any suspicious files including the elara app.
Recently, Microsoft worked really hard to improve windows defender and there are many reasons to like this free antivirus that comes with OS.
The real-time threat detection, firewall, and cloud-based protection do a good job in preventing your pc being affected by potential malware.
Not convinced with windows defender?
If you think is windows defender is not good enough to protect your PC from viruses and malware, I would suggest having a look at TotalAV.
TotalAV is an easy-to-use antivirus that provides updated protection from new malware. It is a freemium antivirus and provides almost all features like Windows defender, excluding real-time protection.
The premium version provides complete protection and is easily better than windows defender. The premium upgrade will cost around $70 to $90 with varying features.
Why does the Elara app prevent windows from shutting down?
Users who have the Elara application running in the background might face issues during shutdown and login-logout events.
However, we can't specifically say the Elara app is causing this error. These errors can be caused by the installation of unknown applications, minor hardware issues, outdated drivers, and many more.
There is a possibility that windows unable to close Elara's background process during the shutdown process and it might play a role in the prevention shutdown.
Normally, if a process is considered susceptible by the operating system then it won't let your windows shut down. In this case, the OS will warn users about the sensitive background task.
If it's the Elara app according to the operating system's suggestion you should either disable the Elara driver or try updating it to the latest version. If the issue persists, you can remove Elara app and notice the change.
Is it possible to disable the Elara app?
First, let me tell you it's possible to disable/remove the Elara app however, this elimination may lead to the malfunction of your laptop touchpad.
Instead, you can follow the registry modification guide I have included in this post. Manu users tried this method and remain successful in terms of fixing this error.
Else you can try to remove Elara app completely from your system and observe if your touchpad is functioning properly or not. If you face any trouble with the touchpad then reinstall the drivers to roll back everything.
Remove elara app from your system
To remove elara app from your system go to the control panel from the start menu. Click on programs and features. Search for the elara app program from the list of installed programs. If available select the program and click on uninstall.
If you can't find the elara app in the installed program's list then try these three different fixes for Elara app removal:
Temporary stop of Elara application.
Set the Elara app for auto removal.
Update touchpad driver.
And the complete removal of the Elara app.
Additional reading: fix Razer Synapse not opening on Windows 10
How to temporarily stop the Elara app?
You need to follow simple steps in order to stop the Elara app process temporarily.
This may still be worthwhile to check whether it's Elara or another process that is preventing the windows shutdown process.
Follow the below-mentioned steps;
Open Task Manager. Press "Ctrl +Shift +Esc"
Click on the "Process" tab to see the list of programs running in the background.
Select "ApntEX.exe" from that list.
Click on "End Task" to close the Elara app temporarily. 

How to Set Elara for Auto-removal?
You can set your PC to automatically remove the Elara app with the help of a registry editor. It's a bit risky path although it will set the entire process to automatically remove those apps which are preventing your PC from shutting down.
It's very important to keep a backup of your windows registry before you make any changes to it. Any mistakes can be fixed but you don't want to mess with your registry, it will end up increasing your work.
It is a high risk-high reward way to clean viruses from your computer. This method requires system scanning with reputable antivirus software says Windows defender, TotalAV, Avast to name a few.
… once the scan is finished, all unwanted applications and files will be discovered and will be quarantined/removed/healed automatically, along with Elara in case it was malware.
Open the "Run" dialog box (Windows + R)
Type "Regedit" and press enter/click "OK".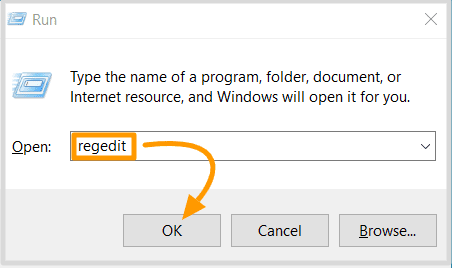 The registry editor should be on the current user's "Software\Microsoft\Windows\CurrentVersion\Run" address.
You need to navigate to this address " HKEY_CURRENT_USER\Control Panel\Desktop".
Once you arrive there, right-click on the right panel and select New >> DWORD (32-bit) Value.
Now set the value name as AutoEndTasks and value data as 1.
Keep the base radio button as Hexadecimal.
Finally, click on OK.
And that's it. Close the windows registry editor and check if it worked. If the issue gets fixed, you won't face problems during the window shutdown.
How to Update the touchpad driver?
Updating the touchpad driver can also fix the Elara app preventing PC shutdown. You should install the available Windows updates and try reinstalling the touchpad driver.
For that go to Check for updates and install all the updates you think are required for your OS.
To update the touchpad driver go to device manager and under "Mice and other pointing devices" select ELAN input device for update.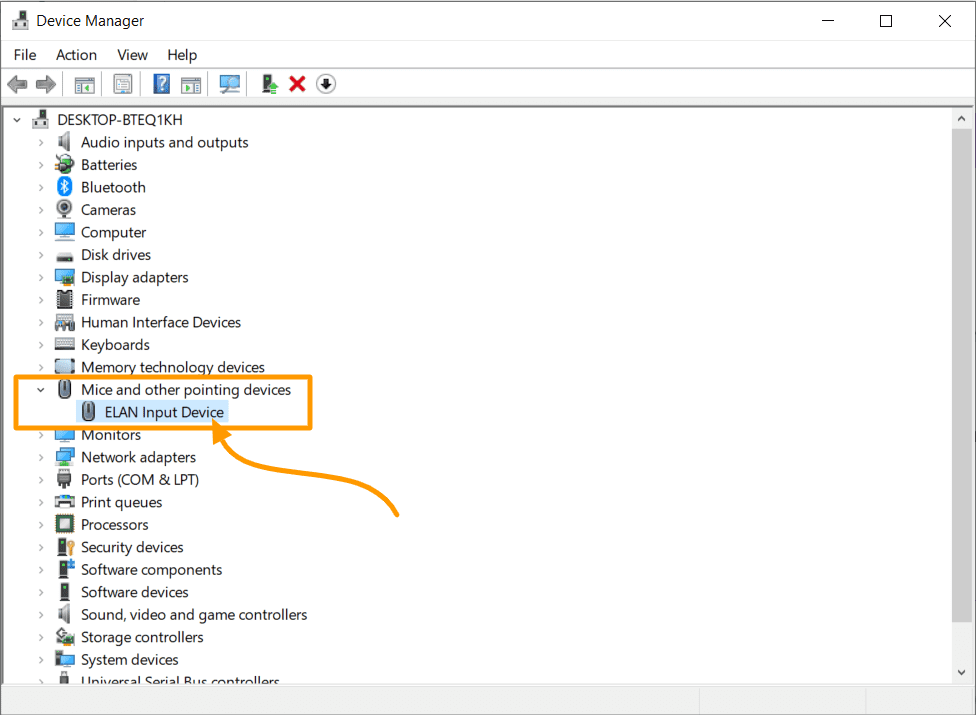 Depending on the Laptop model you may see Synaptics PS2 instead of ELAN input device, then make sure you update that.
How to remove the Elara app on safe mode with networking enabled?
In this process, you need to go through two sequential steps, first, safe boot your PC with network enable followed by analyzing your PC with TOTAL AV or any other reliable antivirus software.
#Step 1 (Apply safe boot with networking)
You have two approaches to finish this first step. First, (using system configuration).
Open the RUN dialog box and type MSConfig.
The System Configuration window will open.
Go to the Boot tab, check the safe boot option.
Under the safe boot select network.
Don't forget to click Apply.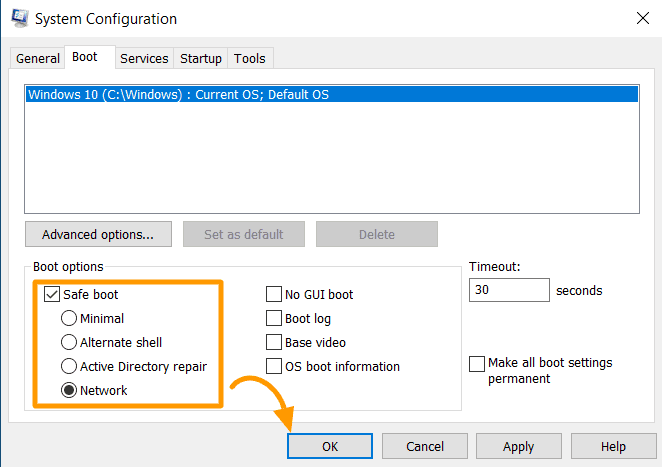 #(The alternate approach) is;
Press the "Power button" when you are on the login screen. Then press and hold "Shift".
Click on "Restart"
Now Select Troubleshoot > Advanced options > Start settings.
Once your PC comes to live again select "Enable safe mode with networking" from "Startup settings".
Once you complete this step, next you need to remove the files associated with the virus. For this, you need to download good anti-malware software.
Since you are on-network enable mood, you can download using a browser.
We recommend you do a full system scanning with a powerful anti-malware tool such as TOTAL AV or Kaspersky Total Security. If the antivirus software identifies ELara as malware, then it will remove the Elara app.
👉🏽 Also Read: How To Create a Reddit Account [2022]
Wrapping up
Remember that Elara is a built-in program in Windows, so removing it completely or disabling it may cause issues with the touchpad functionality. Make sure you have a mouse as a backup.
However, windows 10 has effective drivers for the touchpad so you don't need any app as a touchpad driver significantly installed by the manufacturer.
But still, before you uninstall the Elara app completely, you need to make sure which Windows 10 version is currently in use. I hope this tutorial will help you to fix the issue and remove the Elara app from windows.
Why Instagram won't let me post? How should I fix it?
How to fix Gmail notifications not working issue?
How to Fix GeForce Experience Login Not Working Issue