Razer Synapse is a tool that serves as an interface to let you manage macros to Razer peripherals connected to your PC. Using Synapse, you can control Razor components' lighting, fan speed, and driver updates. In addition, it saves all your settings automatically to the cloud.
However, you might sometimes face technical problems, such as Razer Synapse not opening on your Windows computer.
When Razer Synapse fails to start, you should get a message like this -"fail to start," as in the image below.
Naturally, it is not unusual for a PC program to occasionally fail to launch without any clear cause. Many users have encountered Razer Synapse failing to launch on Windows 10 or 11, so it's time to know what might be causing this issue and how to get around it.
What can prevent Razer Synapse from launching correctly?
Windows is a complex software with many operating services and third-party programs running simultaneously, which can cause conflicts and errors to other programs installed in the operating system, and it's not unusual.
According to the Razer support forums, and Reddit discussions, there could be several reasons for Razer Synapse failing to start correctly. Below we have provided step-by-step troubleshooting instructions to assist you in solving this issue.
But before that, let's look at the main causes of the Razer Synapse application failing to launch.
Corrupted or missing file in the installation directory.
Outdated Razer drivers and Windows files.
Conflict with Windows firewall and antivirus.
Temporary application bug.
Possible conflict with Razer surround.
Background Synapse processes prevent Synapse from starting correctly.
Windows core isolation can prevent Razer Synapse from starting.
Missing necessary Microsoft .NET Framework
Tip: Razer Synapse may struggle to detect components correctly if connected Razer peripherals suffer damage or are disconnected, but such events should not prevent the application from starting. Hence you should not be worried about the peripherals at fault but ensure they are appropriately connected.
How to solve Razer Synapse not opening issue?
Now that you know what might be preventing Razer Synapse from starting correctly, it's time to look at the possible solutions you can try and find a way around this trouble.
Fix 1: Close Synapse Background Processes
A good place to start is to turn off Synapse background processes already running.
If your computer is running many third-party applications and unnecessary processes in the background, it can significantly slow down your system and eventually prevent Razer Synapse from launching.
Moreover, even if Razer processes are already running, they can interfere with Synapse's opening. Therefore, you should close these processes related to Razer Synapse from the Task Manager before starting the application fresh.
Press Ctrl + Shift + Esc to open your Task manager.
Go to the Processes tab.
Right-click on Synapse processes and select end task to eliminate these processes.
Then, type "Msconfig" in the search bar of Windows.
Select the "Services" tab.
Tick the "Hide all Microsoft services" checkbox.
Click on "Disable all" and apply the settings.
After that, restart your PC.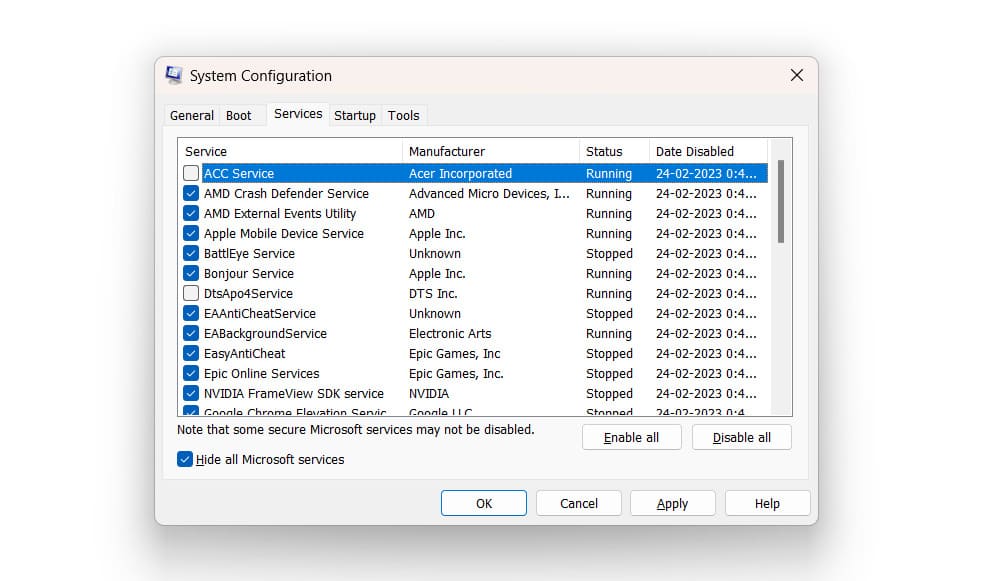 Once your PC restarted, right-click on the Razer Synapse application and then run it as Administrator. See if that fixes the Synapse startup issue.
If the Synapse application still struggles to run, try the next fix.
Fix 2: Uninstall Razer Surround
Razer Synapse often prompts users to suggest installing Razer Surround along with the update. It provides 3D surround sound to deliver a unique audio experience on your headphones.
Razer surround can be beneficial unless it conflicts with Razer Synapse. When Razer Surround causes interference with Razer Synapse, it can be resolved by disabling or uninstalling Razer Surround.
Search for Add or remove programs on the Windows search bar.
Scroll down until you find the Razer surround application.
Select the application and then click on uninstall.
After uninstalling it, restart your PC.
Now, try to run the Razer synapse application and see if it opens properly. If Razer synapse does not open correctly, move to the next fix.
Fix 3: Allow Razer Synapse Through Windows Defender Firewall
Windows firewalls and windows defender, including third-party anti-virus software, can sometimes disrupt the proper functioning of Windows applications, including Razer Synapse.
You should try creating an exclusion rule for Razer Synapse to function smoothly.
To allow Razer Synapse on the windows defender firewall,
Open the control panel > System and Security > Windows Defender Firewall
Then click Allow an app or feature through Windows Defender Firewall.
Scroll down until you find the Razer Synapse application.
Ensure both checkboxes are ticked, and then click on Change settings.
If you can't find Razer Synapse and its related services on the list, click Allow another app and locate the application in the Razer installation directory.
Fix 4: Reinstall Razer Device Drivers
Razer Synapse may sometimes fail to launch due to Razer driver issues. Resolving this problem is straightforward; you can download and reinstall the drivers for the connected peripherals.
Typically, windows download the drivers when connected to the internet or Wi-Fi, but a clean driver installation should help you resolve this better.
To reinstall Razer device drivers:
Search for the device manager on the taskbar. Then expand the following;

Mice and other pointing devices.
Keywords.
Human interface devices.

Right-click on the Razer devices under these categories and select uninstall device on the context menu.
You may get the Delete the driver software for this device option on the uninstall dialog box. If it appears, make sure to approve it.
Then click on uninstall.
Now, unplug your system's Razer components and restart the PC. Once the PC is restarted, plug all the Razer peripherals into the system.
Windows should automatically detect the Razer components and start downloading the drivers. If not, you can manually install the drivers via windows update & device manager.
After Windows finishes installing the necessary drivers, check if Razer Synapse opens correctly. If the problem persists, proceed to the next fix.
Fix 5: Clear Temporary Files
Typically, an application removes any temporary files it generates when it is shut down. However, these files may remain in certain situations and lead to application conflicts.
It could be that your Razer Synapse may have unexpected temporary files that need to be cleaned up. So you should try to delete these temporary files.
Open the Run dialog by searching for "Run" in the Windows search bar.
Type "%temp%" into the Run dialog and click "OK."
A folder will open where you should select all files by pressing "Ctrl+A" and then delete them.
Then restart your PC.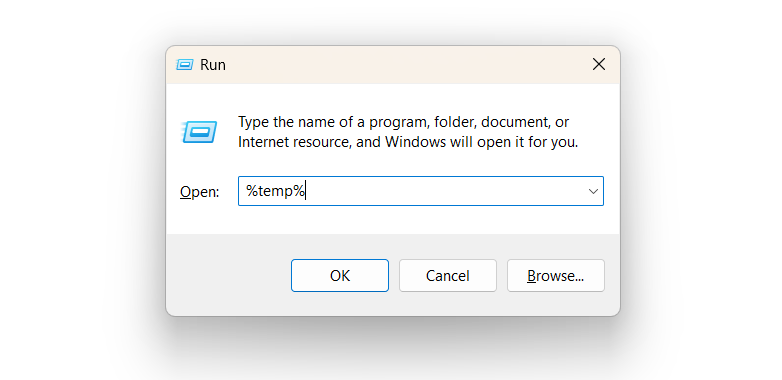 Also read: How to turn off audio description on Amazon prime video
Fix 6: Install Microsoft .NET Framework
To ensure that Razer Synapse works appropriately, it is essential to have the latest version of the Microsoft.NET framework installed. This framework serves as the runtime environment for Synapse.
To download the latest version:
Visit the Microsoft website and search for the Microsoft.NET software.
Download the latest version available.
Once you have installed the latest version, restart your PC. With any luck, the issue of Razer Synapse not opening will be resolved.
Fix 7: Disable Windows Core Isolation
Windows 10 2018's April update introduced core isolation and memory integrity. When the Core isolation feature is enabled, windows create a secure area of system memory with the help of virtualization technology to run the windows system process and security programs.
It is a layer of protection to protect the system from virus/malware attacks. Unfortunately, enabled core isolation can cause the Razer Synapse not opening issue.
Disable Windows security's core isolation feature:
Find the feature in windows security.
Go to Device Security
Click on core isolation details.
Disable memory integrity.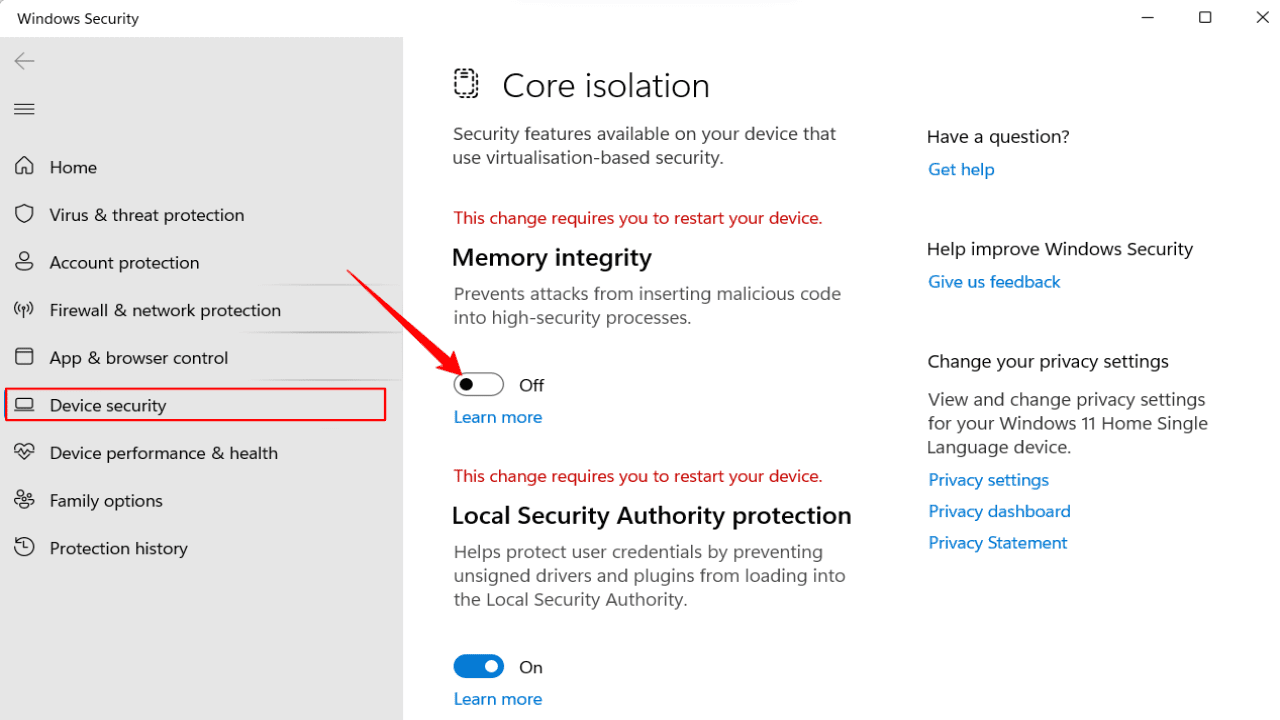 After disabling "memory integrity," try running the Razer synapse. In case it doesn't help, proceed to check for application updates.
Fix 8: Check for Application Updates
The app bug or glitch can sometimes be fixed by updating the applications. This will eliminate app-related bugs and help you resolve the Razer Synapse not opening error.
To do that:
First, RUN the Razer Central application from this directory – C:\Program Files (x86)\Razer\Razer Services\Razer Central
Once Razer Central has started, you should be able to access it on the taskbar.
Right-click on the Razer icon and click on check for updates.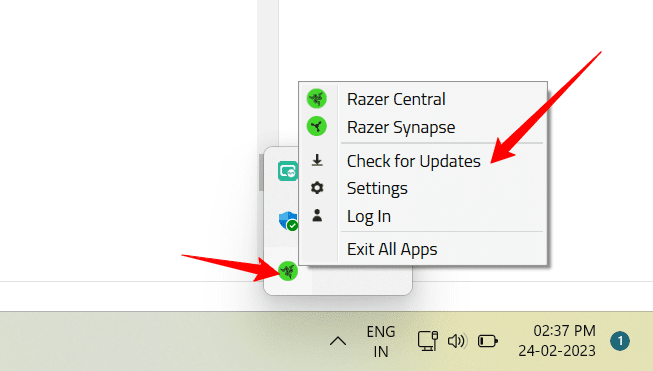 This should initiate an update check for both Razer Synapse and Razer Central.
If it finds any updates, make sure to install those.
When both modules are up-to-date, you should see a green tick representing they have the latest build installed.

After that, check if Razer Synapse starts correctly. If not, you should look to do a clean reinstall in the next solution.
Fix 9: Reinstall Razer Synapse Application
If none of these methods seems to help, you can consider uninstalling Razer Synapse completely and performing a fresh installation.
A clear reinstallation will remove all traces of Razer software from your system, effectively resolving the issue of Razer Synapse not opening on your PC.
Here's how to clean and reinstall Razer Synapse:
Press Windows + R to launch the Run application, type "appwiz.cpl" then press Enter.
Select and uninstall Razer Synapse and Razer Core from the list of programs installed on your computer.
After uninstalling the applications, press Windows + E to launch file explorer and navigate to the following location: C:\Program Files (x86)\Razer
The files in this directory should be hidden, so you must unhide them first. Click on the View tab at the top of the window and check on "Hidden items."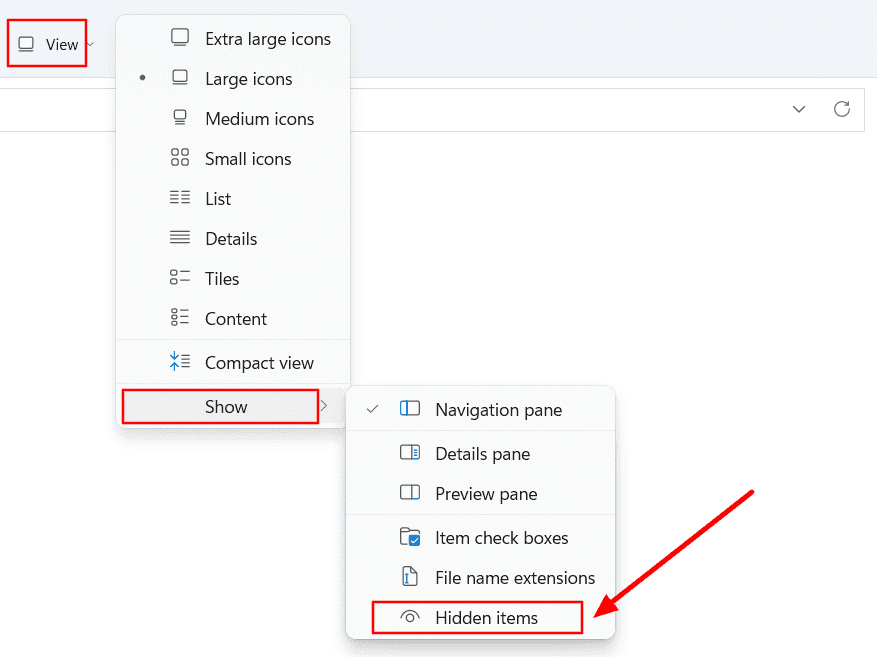 Then delete all the files present in that folder. A confirmation might be required; if prompted, select Yes. Also, delete all the files present in this directory too: C:\ProgramData\Razer directories
After deleting these files, restart your computer and then proceed to install Razer Synapse on your computer with the following steps:
First, download the latest Razer Synapse from their official website.
Once downloading is complete, run the executable.
The executable will extract & process all the required files before taking you to the installation window.
You must accept the Razer end-user license before proceeding.
Once the licensing is agreed upon, the installation process will start.
Wait for the installation to complete, click on finish and exit the installation wizard.
Once you have reinstalled Razer Synapse, restart your PC, launch the application, and check if the issue with the application startup has been resolved. If the problem persists, try updating your Windows.
You can read the following: How to fix Nvidia graphics driver is not compatible with this version of windows
Fix 10: Update Your Windows
Microsoft releases frequent updates to improve its operating system. A Windows update may resolve the Razer Synapse's conflicts with the older version of your Windows, resulting in an application start-up error.
By default, Windows updates are automatically installed, but if you have modified the update settings, you may need to initiate the process manually. To verify if there are any available updates for Windows:
Search for updates in the windows search bar & click on check for updates from the result.
Windows update window will appear. If your Windows is not up-to-date, click the check for updates button.
Download the available updates.
Restart your PC and run the application to see whether updating fixed the Razer Synapse not opening issue.
Are you able to open Razer Synapse on your PC?
After following the troubleshooting list, it is expected that you will be able to launch Razer Synapse without any issues. We trust that our assistance should help you fix the issue, and you can finally enjoy the gaming session you eagerly anticipate.
📝 Similar Articles: