Call of Duty: Black Ops 3 is a fan favorite among gamers from all parts of the world. The demand for access to its awesomeness created a need for access on other platforms apart from the traditional game consoles.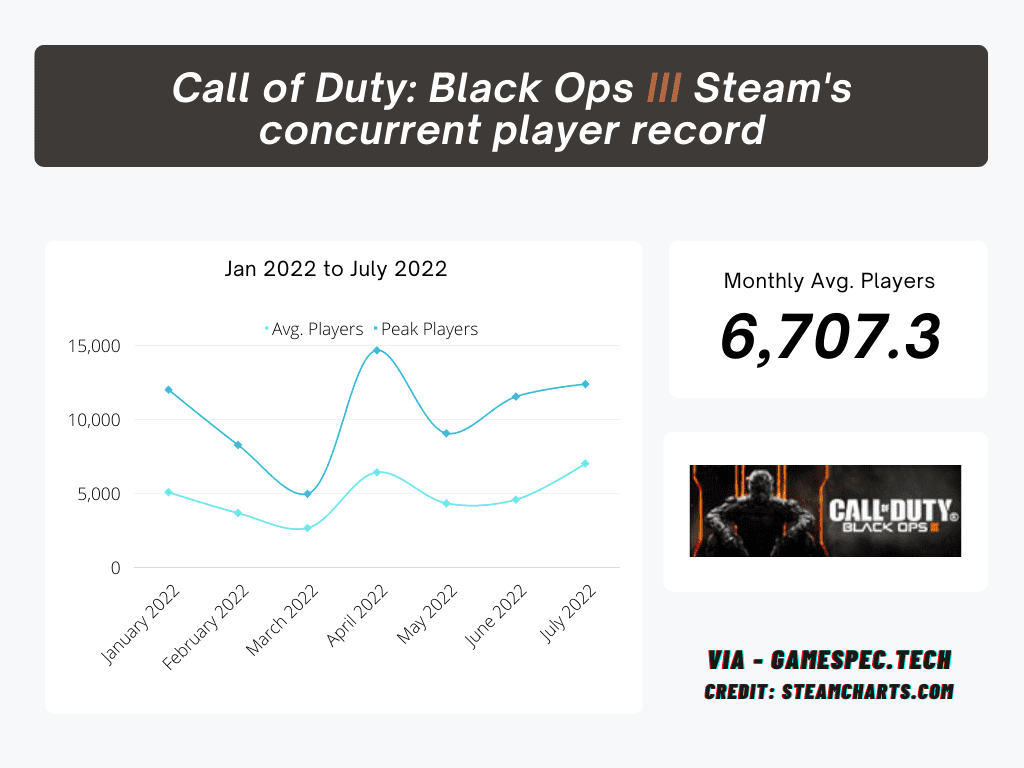 You'd agree that gamers love being able to play on other platforms (mobile phones and personal Computers) apart from major platforms like the PlayStation and the Xbox. Another desperate need amongst gamers is also being able to play online against each other(cross-platform) as teams or individuals.
In a few cases, game designers yield to the demands of teeming fans and create games compatible with crossplay on consoles, PCs, and even smartphones.
The truth is that cross-platforming is difficult for many reasons, including game adaptations that differ across various platforms to accommodate the strength of each platform. This article hopes to shed light on the question, "Is black ops 3 cross-platform"? We are also checking its cross-platform compatibility across PC, PlayStation, and Xbox.
Is Black Ops 3 Cross platform?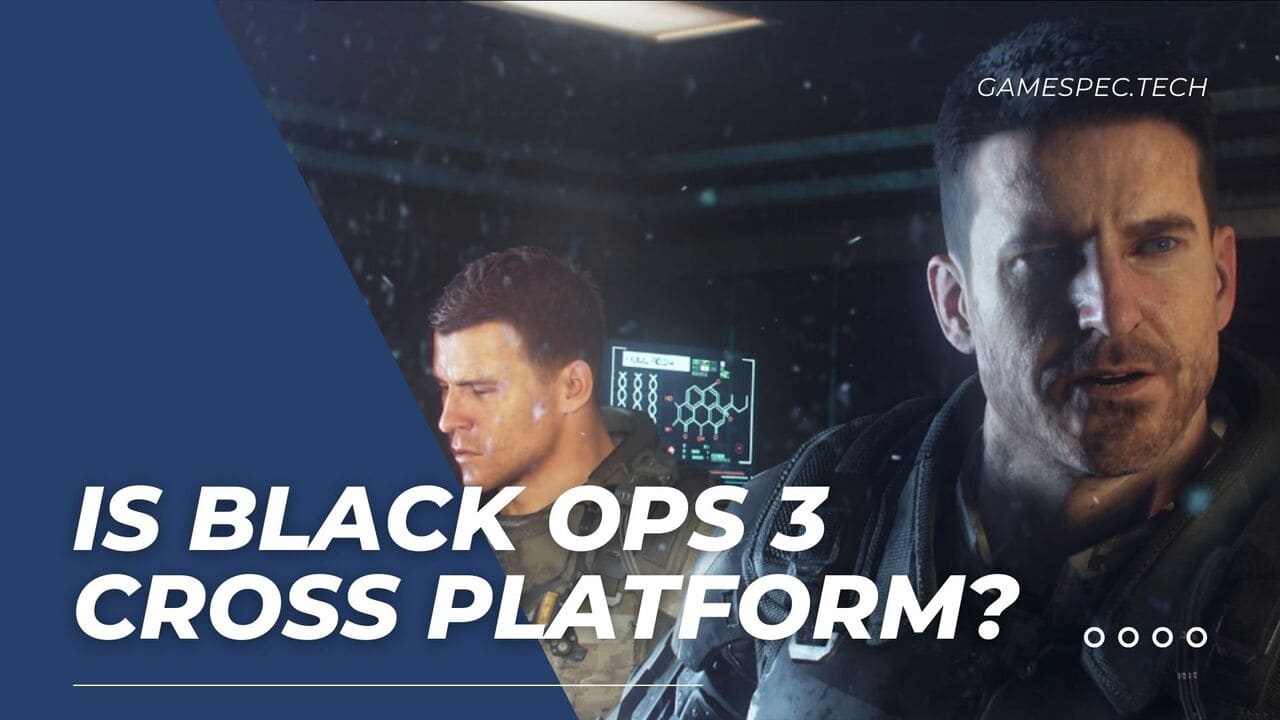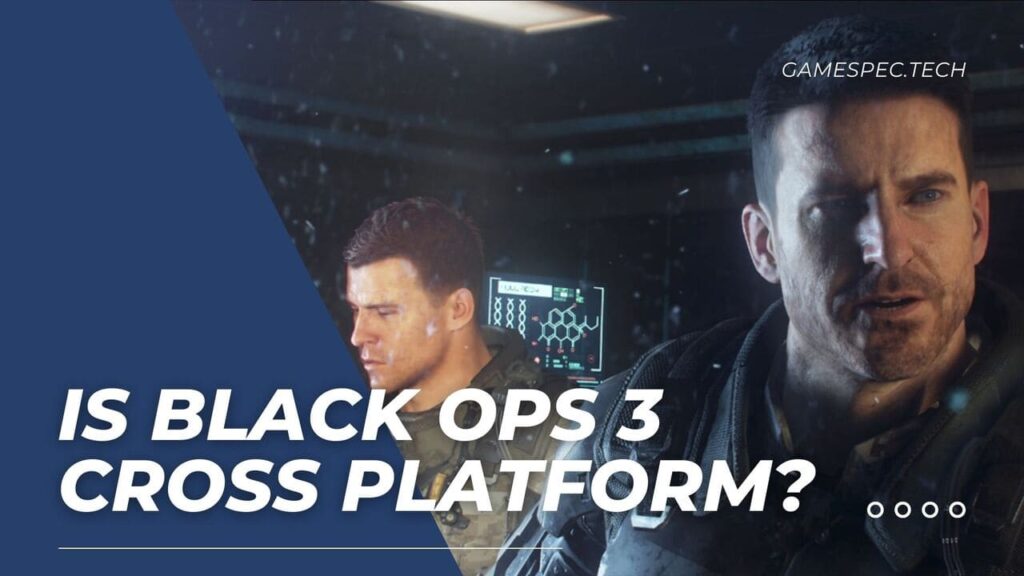 No, Black Ops 3 does not support cross-platform gaming. This means you can't play COD black ops 3 with other players playing it on a different platform than yours. Users on different generations of consoles can enjoy cross-generation gameplay, though.
Notwithstanding, you can play this game against people on the same platforms. However, cross-generation play is only available for consoles and does not include PC.
This means players on PS4 can play against players on PS5 but can't against Xbox or PC. This also applies to Xbox One, Series X, and S. PC players are limited to playing against other PC players, despite some modern games allowing Xbox and PC users to cross-play via Xbox live account.
There could be multiple reasons behind Black Ops 3 not being a cross-platform game, that includes:
Modern-day consoles have better graphics and resolution quality than others and thus can manage larger pixels and game data more efficiently.
The game offers different experiences & features on different platforms, making it incompatible with crossplay.
The cost and resources to build crossplay compatible games could be higher than producing and selling games through a single channel for each platform.
Cheating in online games (mostly on PC) has been one of the biggest culprits of ruining a beautiful gaming experience, might be preventing developers from releasing crossplay compatible black ops 3.
Crossplay is still a new technology, and there is room for improvement. Many developers & publishers, including Activision, are working on introducing cross-platform gaming to their upcoming releases, and so, for example, COD: Warzone comes with crossplay compatibility.
👉🏽 Also Read: Is Insurgency Sandstorm Crossplay [Latest Update]
Is Black Ops 3 Cross Platform Between PC and Xbox?
No, black ops 3 isn't crossplay between PC and Xbox. It isn't crossplay across any platform. If you want to play with your friends, you can only play on the same platform: PC, Xbox, or PlayStation.
Recent games like Forza Horizon 5 allow players to enjoy crossplay across Xbox Series X|S, Xbox One, and Game Pass on PC. Black ops 3 updates can look at this to make the game crossplay compatible across the Xbox series and PC.
Does Black Ops 3 Support Crossplay Between Xbox One and Xbox series X/S?
Yes, it's a game that supports cross-generation play. Xbox One and Xbox series X|S users can play together on multiplayer co-op missions. You can play the game simultaneously with your friends with newer or older generation Xbox consoles.
In addition, you can switch to Xbox consoles of different generations just by logging into your Xbox account to play Black Ops 3.
Is Black Ops 3 Cross Platform Between PC and PlayStation 4/5?
No, cross-platform play is not available for PC and PlayStation 4 and 5. You cannot crossplay Black Ops 3 on PC and PlayStation 4/5. The game does not support cross-platform play, so you cannot play multiplayer mode with your friend if you are on a PC and he is on a PlayStation console.
If you want to, you and your friends must be on the same platform. However, you can play the game cross-platform on PlayStation 4 and 5 because the game supports cross-generation.
The game focuses on ensuring a quality gaming experience on each platform so that players can enjoy top-notch graphics and same gaming mechanics on each platform.
Is Black Ops 3 Cross Platform Between PS4 and PS5?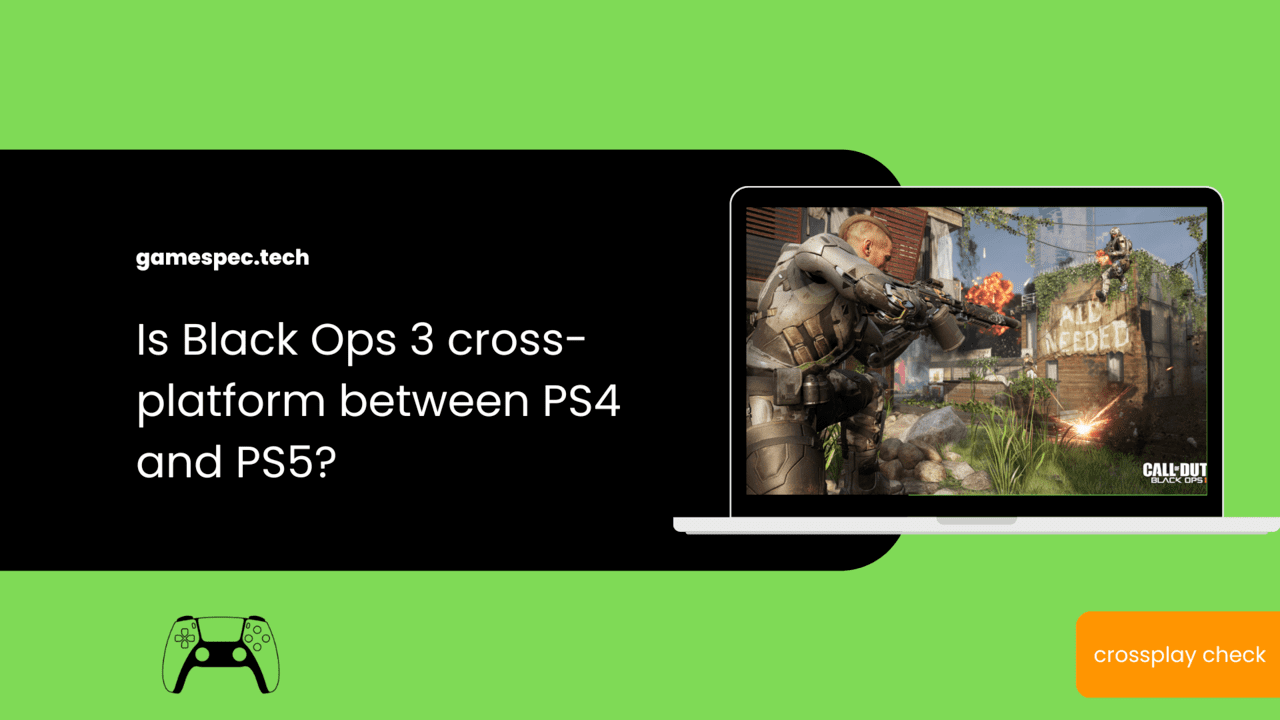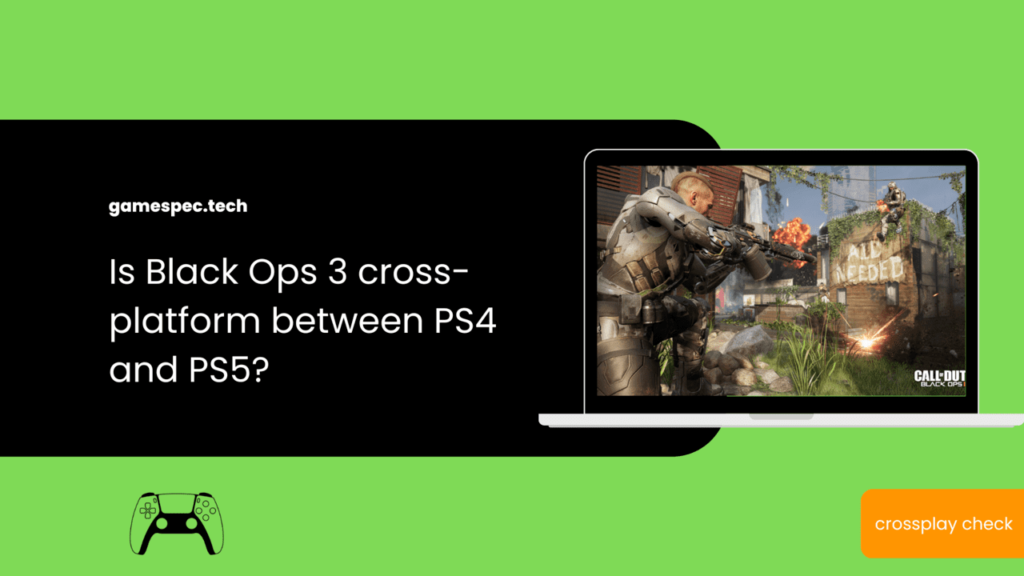 Yes. Black Ops 3 supports cross-platform (cross-generation, to be more specific) gaming between the most recent installments of the PlayStation franchise, the PS5, and the previous gen PS4. This implies that a player with a PS5 game console can play the same game with another player with a PS4 game console.
Does Black Ops 3 Support Crossplay Between PlayStation 4/5 and Xbox Series S/X & Xbox One?
Despite being consoles Playstation and Xbox consoles are not compatible with playing Black Ops 3 crossplay because the games do not support different platforms running together into one multiplayer session.
Hence even if you own a PlayStation console, you won't be able to play Black ops 3 with other players who own Xbox consoles.
Which Platforms Offer The Best Black Ops 3 Experience? 
You must look to your consoles to get the best black ops 3 gaming experience. A console often gets a lot more out of its specs (even though they are lower than the newest PCs) as consoles don't run multiple other services like Windows on top of whatever you're playing.
Judging by the higher resolution in the campaign mode, the PS4 edges it slightly above the Xbox one in Black Ops 3.
The PS4 can consistently run on a 1080p for most gameplay with a resolution of up to 1360 x 1080. Unlike the Xbox, which runs on a 1280 x 900 resolution, the PS4 provides a unique gaming experience that sets it aside from what is obtainable on other platforms.
 What is the difference between multiplayer and cross-platform gameplay?
Multiplayer gameplay refers to the gaming experience where multiple games join a gaming session against each other in different game modes, whether over an internet connection or LAN. Cross-platform play, on the other hand, is a new technology that allows players on different gaming platforms like Xbox, Playstation, and PC to play together in multiplayer mode.
 What are the advantages of Black Ops 3 being cross-generation?
Being a cross-generation game, it allows you to experience online multiplayer across users who own consoles of different generations. Despite not being a cross-platform compatible game, Black ops three players can still experience a portion of crossplay among players on the same platform as you.
Does Black Ops 3 Support Cross-Progression?
Black Ops 3 does not allow players to transfer their game progression data from one platform to another.
Additional articles: