Our general expectation with Smart TVs is that we should be able to install our favorite apps, update them and delete them if we don't want them.
Most smart TV has an inbuilt app store from where you can download and install the app. Whereas some companies provide a limited number of built-in apps in the smart TV which you can't change apart from updating them to a newer version.
VIZIO is an American company that designs and publishes Smart TVs. VIZIO has been letting the users have control over the apps on their TV but recently after 2016, they have changed their approach as they launched their SmartCast OS.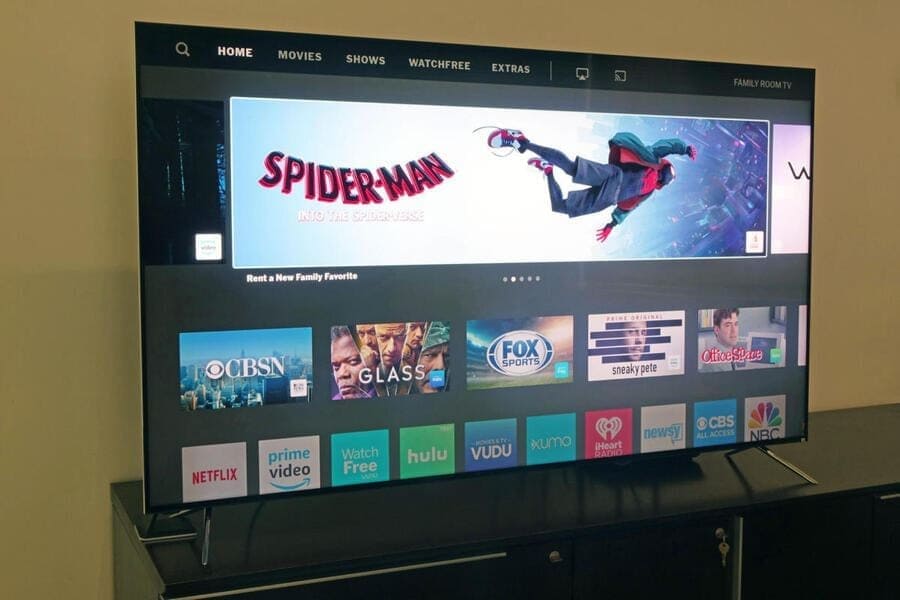 Following that change, many users were unable to figure out how to update apps on Vizio tv. So in this article, we have covered the steps you need to follow to update apps on Vizio TVs. But before that, it's important to confirm whether Vizio smart TV apps can be updated or not.
Can I update apps on Vizio Smart TV?
Yes, you can update apps on Vizio tv, however, the process of the update varies on its two different OS. There are two types of Vizio smart TVs available.
Vizio Smartcast TVs
VIA (Vizio Internet Apps) TVs.
If your smart TV is using the Smartcast OS, then you won't be able to update or install apps manually. Instead, when you update the Smartcast OS to its latest release, the apps installed on your TV will be updated automatically. It's a straightforward approach where you haven't given the individual app level control.
On VIA TVs though, you can install, and update apps that are available on their Vizio App Store. Additionally, you can delete apps when you don't what them.
That being said, let's move forward to the steps to update apps on Vizio Smart TV.
How To Update Apps On Vizio TV?
Steps for Vizio Internet App Smart TVs
First, on the VIA Smart TV remote, press the V button to start the Vizio App Store.
Now navigate to the application you want to update.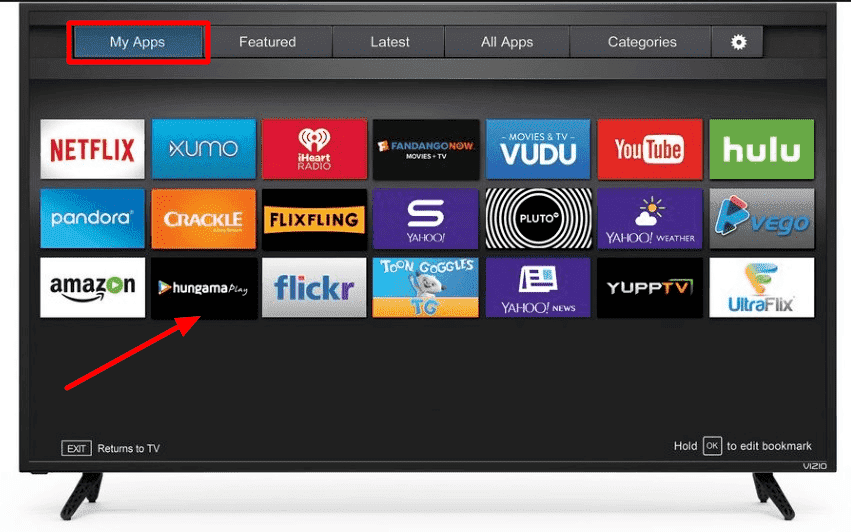 Then, press the yellow button on the remote.
If you notice the update button appears on the screen, select update.
If there's no update, it could mean that the app is on the latest version.
If you think this is because of an error then click on the delete app button.
Restart the Vizio App Store and install the app once again to have the latest built
👉🏽 Also Read: How to Download Apps on Vizio Smart TV
Steps for Vizio Smartcast TVs
As I have mentioned before, Smartcast TVs' firmware needs to be updated to have your apps up to date. Whenever the Smartcast TV is connected to the internet, it will check for updates regularly.
For any available update, the download kicks in automatically. Then when you turn off the TV, the firmware on your Vizio Smart TV will be updated. On the next start, a notification stating "new update was installed" will appear to confirm the latest update installed.
If you want to update the firmware manually, that can be done with the following steps:
Press the V button on your Vizio Smart TV remote.
Then scroll down to select the system menu.
On the system Menu, select Check for Updates.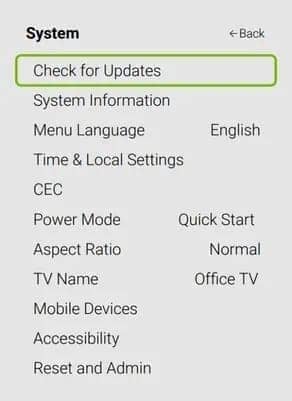 The TV will check for available updates. If any update is found, download the update on your TV.
After downloading the update, restart the TV to install the updates.
Continue reading…
How to Disable Startup Programs in Windows PC
How to fix Gmail notifications not working issue
5 Things About Conexant SmartAudio You Should Know