If you are a regular Instagram user, you've probably encountered some issues with the app. One such issue is the challenge required message on Instagram can pop up during the application sign-in process. When this message appears, you will no longer be able to use Instagram.
The error messages appear like this – Error. challenge_Required.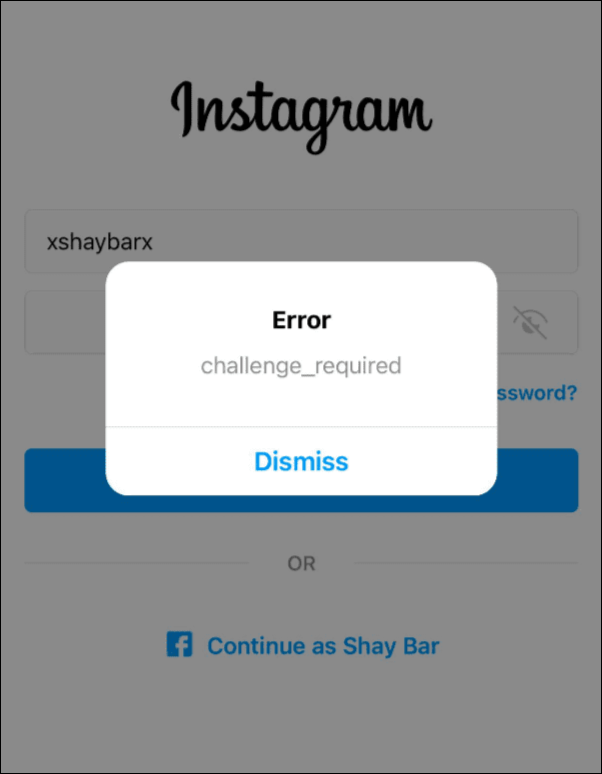 What does challenge_required mean on Instagram?
Challenge required error is actually a security measure implemented by Instagram to prevent automation activity, bots, and spam on the platform.
This error message can appear when a user tries to sign in from an unrecognized device or via the Instagram web. It could also appear due to the Instagram app struggling to establish a secure connection to the server.
In addition, following users on Instagram, liking, and commenting too frequently can lead a user to encounter the challenge required message on Instagram.
There are different versions of the Challenge_Required error; InstagramAPI/Response/LoginResponse: Challenge required being the most common one encountered by millions of Instagram users. When this error appears, you can neither log in to Instagram nor post anything.
Like any other Instagram-related issue, this problem can be diagnosed and possibly fixed if it is unrelated to the server or application bug. This guide explains how you can try to fix Instagram's "Challenge_Required" issue.
How to get rid of the challenge required message on Instagram?
To fix the challenge required issue on Instagram, you can start by changing your IP address, updating and reinstalling the app, login in from a known device, clearing the app cache, and accessing your Instagram data.
That being said, let's dive deep into the steps.
1. Change your network from mobile to WiFi data (vice versa)
The challenge required error can occur due to a temporary block on your IP address. So before reinstalling Instagram and clearing the app cache, try changing the IP address or using a proxy.
You can do that by switching between mobile data and your WiFi network. Simply connect to a Wi-Fi network if you are on your cellular data or connect to your mobile network.
On iPhone, while you are already on a mobile network, swipe down from the top right corner of the screen. Then tap on the Wi-Fi icon to search and connect to an available Wi-Fi network. For Android as well, you can connect to Wi-Fi from the utility menu.
When you switch your network, the IP address automatically changes. Thus if your IP received a temporary block at the Instagram server, changing the IP address will help you eliminate the challenge required on Instagram error.
Try restarting the Instagram app after changing your network to avoid the impact of cache memory. Additionally, using a trusted VPN can help you achieve the same.
2. Check Instagram Server Status
You should definitely check if there's an Instagram server outage. When the Instagram server takes too long to respond, you are likely to face challenge required error. There would be no other way to wait for the server to return.
The best way to check any update on server status is by visiting Instagram's official page on Twitter. Alternatively, you can visit downdetector.in and search for Instagram server status.
Another good way to check Instagram server status is with the command prompt.
Start the command prompt on your PC.
Type ping instagram.com.
If you can get a reply from the server like this Reply from 157.240.228.174: bytes=32 time=90ms TTL=54 means the server is up and working.
In case you get request timed out response from the server or packets is lost, which means the server is slow or down now.
3. Check Your Internet Connection
After checking the server status next, you should be looking at your internet connection strength. If the Instagram app does not get enough bandwidth to operate, you may encounter the challenge_required error.
Do an internet speed test to know your network status. Try joining another Wi-Fi network or switch to your cellular data and see if that helps.
4. Close and restart the app
Instagram cache memory can mess with the application behavior. If this happens, the best solution is usually to close the Instagram app and restart it.
This should clear up any cache-related issues and allow the app to run smoothly once again. Sometimes restarting the phone can also help fix the issue.
5. Update Instagram App
Updating your Instagram app ensures you have access to the latest features and security updates. Updates are released regularly to fix bugs and improve performance.
If your phone runs an outdated version of the Instagram app, an update may be required to fix application bugs and compatibility issues with driver and device software.
Check the App Store or Google Play Store for Instagram app updates. If you don't have the most recent version make sure to install the update and check if that fixes the challenge-required error.
To update your Instagram app,
type the word Instagram in the App Store or Playstore search bar and tap on updates if one is available.
If not, find it under Updates at either of your App Stores to update manually.
Try to look for your operating system update as well.
Also read: How To Create a Reddit Account
6. Clear Instagram Cache
Cache memory stores temporary files related to an application. These files may be images, videos, or any other data type. When the cache is full or has any conflict, it can cause the app to misbehave.
Cleaning up the cache can fix temporary issues like the challenge required message on Instagram. Cleaning the cache won't remove app data such as saved login info, additional Instagram saves, etc.
To clear the Instagram cache on Android,
Go to Settings > Apps.
Select the Instagram app from the list of apps.
Tap on clear cache.
To clear cache on iPhone,
Open the Settings app.
Tap on General, then select iPhone Storage.
Wait for the page to load the list of your installed apps.
Select Instagram from the list and tap on the Offload app.
This will keep your important data while asking you to reinstall the app.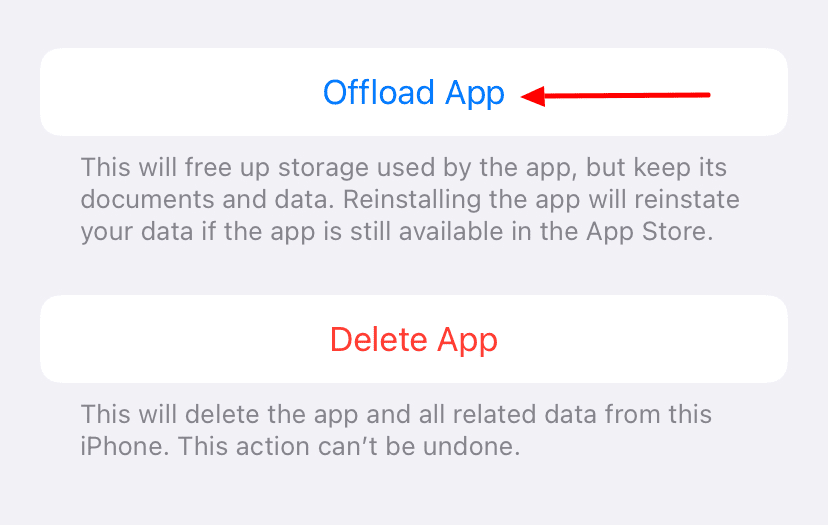 Once the cache is cleared, open the Instagram app and see if that resolved the challenge_required issue. If it doesn't, try the next step, logging out from a previously used device.
7. Log Out from Previous Devices
The last time you logged out of your Instagram account on the device used? It's possible that your account is still logged in, and the best way to avoid the challenge required on Instagram is by logging out after every session.
This will help you access your account on a new device and delete all account access traces of your previous sessions.
When you log out from another device, try logging in from your current device to see if that resolve the challenge required error on Instagram.
8. Access Your Instagram Data
Many users who faced this issue claimed that accessing Instagram data lets them escape this mess. Accessing data on Instagram and fixing the challenge-required error on Instagram is still strange to us. Try it anyway.
To access Instagram data, follow these steps:
Open Instagram > go to your Instagram profile.
Tap on the top-right menu.
From the menu, tap on settings.
Under settings, go to security.
Scroll down a bit and tap on Access data.
You will be prompted to enter your login details if you've not already. Once you have put your credentials, wait for the data to load.
Next, force stop the Instagram app and restart it again.
This is claimed to be helping lots of people facing challenge required on Instagram error.
9. Try Using a VPN
If you cannot sign in, try using a VPN before opening the Instagram app again. VPN will allow you to bypass all manner of restrictions, be they due to geo-blocking or temporary or permanent censorship on your IP. Using a VPN means you'll be assigned a new, temporary IP address to access your data through those restrictions.
There are several VPNs on the app store like turbo VPN, Secure VPN, and lots more.
10. Contact Instagram Support
If none of these above steps could solve the challenge_required error, it would be best to visit Instagram official support to help solve the problem.
You can also reach out to Instagram's contact number: 650-543-4800 and their contact email: support@instagram.com, although it's very likely, that you won't receive a response to your inquiry via these channels.
Wrapping up:
Instagram's challenged required error is a temporary error and usually remains for 24- 48 hours. In most cases, this turns out to be a security measure from Instagram or app update related.
Even so, you will have to follow these steps to try and get challenge required error on Instagram fixed.
Additional Contents: